This has been hanging in my family's restaurant for longer then anyone can remember so it's in some rough shape. It's been abused by years of smoking and is extremely dirty. I've looked through the identification pages and I can't seem to find out what type this is, though I do think it is an early type, please move the post if you don't agree.
Some measurements are:
Bolt holes: 1/2"
Bolt hole circle:6 11/16"
Hub: 7"
Length 8'4"
Here are a few pictures to go along: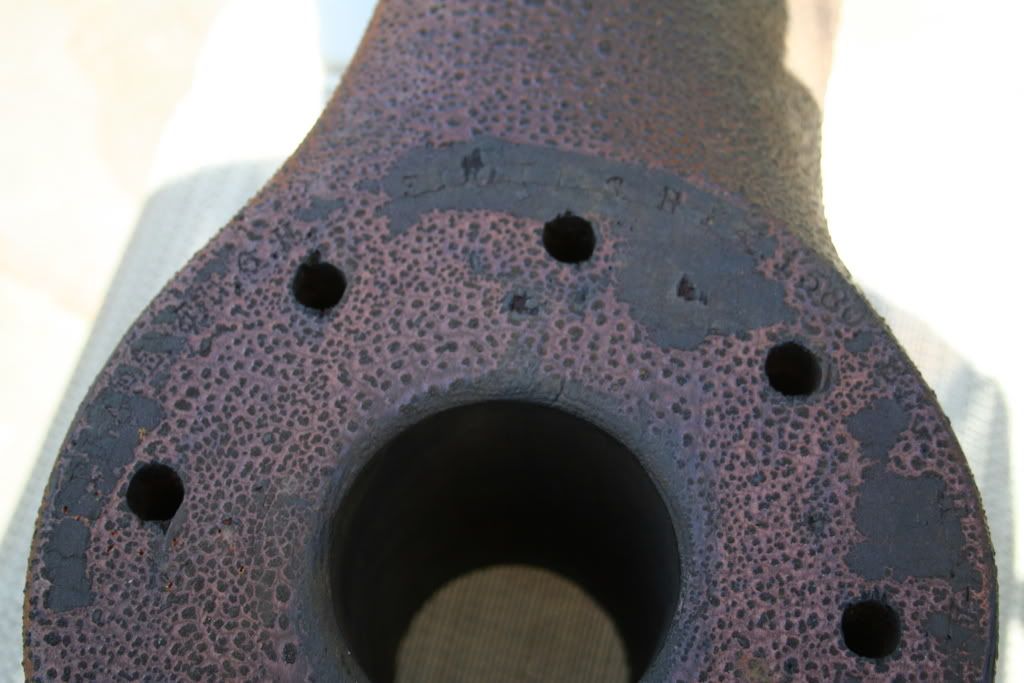 Let me know if you need anything else picture or measurement wise. Thank you for any help you can give.